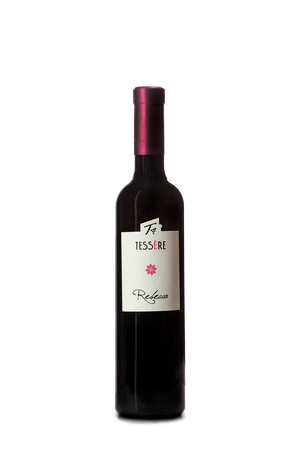 Tessère Winery
Rebecca Passito
Sale price Price €20,00 Regular price Unit price / per
Tax included.
Rebecca Raboso Passito, ruby red wine tending to garnet with aging.
Hints of morello cherry and wild blackberry, elderberry, raisins, notes of coffee.
Sweet, slightly sour and tannic.
Drying of the grapes for about 3 months in a "fruttaio". Aging in French oak barrels for at least 12 months.
Refinement in the bottle.
Recommended with dry Venetian pastries, forest fruits tarts, dark chocolate desserts, blue and aged cheeses, venison with blueberry jam.

Serving temperature 16°C.
Bottle size: 500ml